Osseo Garage Door Repair - The Garage Door Experts
Osseo garage door repair services are handled by top professionals at The Garage Door Experts to keep your garages in good working condition. Garages need professional maintenance to provide you with satisfactory parking. So, call us now for all kinds of maintenance services.
Garage Door Service in Osseo, MN
A variety of doors is available, from roller doors to sectional doors to side-hinged and up-and-over doors. Typically, we install doors within four weeks of receiving an inquiry. But if you need one right away, we'll work quickly – often in the same week. Contact Osseo garage door repair today to find out how our experts can help you select the right garage door. For more information, make sure you check out our helpful door guide. Our services include:
 Automatic doors

 General Maintenance

 Installation and repair
We offer many other services to solve all your door issues. The Garage Door Experts also offer New Hope garage door repair, Brooklyn Park garage door repair, and Maple Grove garage door services.
Automatic Garage Door - A Perfect Automation Service!
Automate your existing door with our expert team and make the most of what you've got. We can also install a motor that is either battery-operated or electric-operated (with remote control). There is always a manual override option in the case of a power outage. So automating is simpler, cheaper, and more secure than you would think. Get in touch with us today for automatic door services or to purchase electric doors that are automated.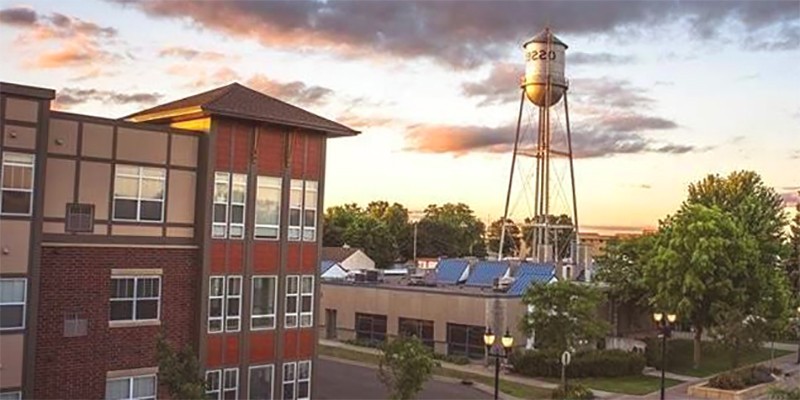 General Maintenance - You Must Want This!
We are committed to delivering excellent customer service. If you have a door installed by us, you will be able to enjoy it for a very long time. We have developed a comprehensive maintenance and service program, managed by our highly skilled technicians. Call us for general maintenance of your garages.
Garage Door Installation - Don't Look Anywhere Else!

Are you looking for a new garage door or to replace an old one? No matter what you need, we have the option you want, whether it's a need to replace a damaged one or an upgrade. Our business operates across the country. Our experts can install your new doors with complete perfection. Call us for entry door installation.
Garage Door Repair - With Professional Hands!
Garage door repair services at The Garage Door Experts have high-quality materials. We advise repairing your garage doors early when you face any damage or breakage. Call out top leading quality company services.
Garage Door Near Me - Osseo, MN
Hennepin County in Minnesota contains the small city of Osseo. Call our garage door near me technicians to handle your entry door issues. Contact us at The Garage Door Experts.
Zip Code – 55369
12344 99th Ave N, Maple Grove, MN 55369
Osseo Garage Door Repair - FAQ